Once you've installed LSCF – WordPress Advanced Filtering Plugin, you'll be able to create custom fields for your posts.
Go to Add/remove Custom Fields tab from LSCF plugin page.
It will display a list with all Custom Post created with LSCF. Click on Custom Post to add custom fields.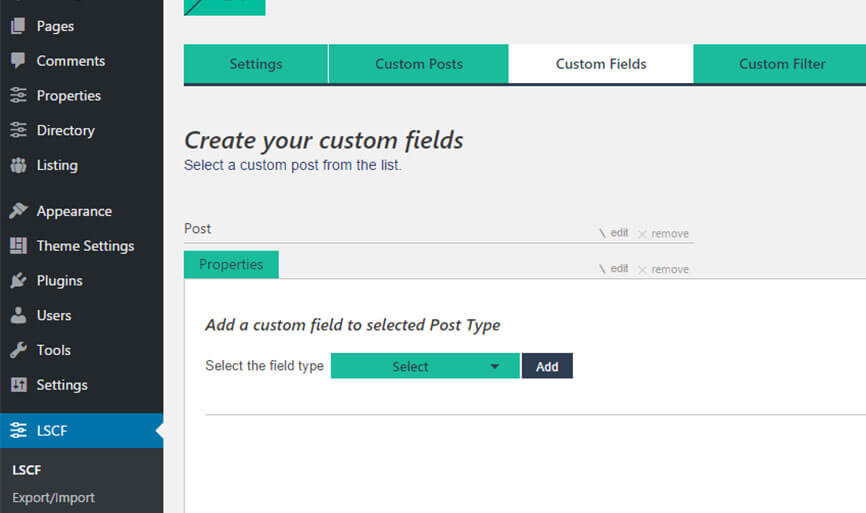 Select a custom field type from "Select box" and click the Add button.
After all custom fields were added, click Save button from below to save the custom fields.
In this screenshot, you can find an example of custom fields list for our Properties custom post.
To check if your custom fields were added, click on your custom post (in our example is "Properties") from WordPress left Sidebar.
The click Add New

Now you should be able to see all Custom Fields added to Custom Post.
In the screenshot from below, you can see a list of custom fields from our Demo Custom Post Properties
Check the button "Show it up into post's view page" if you want to display the field in post view.
Leave it empty/unchecked if you need it only in the filter section.